The new heating system is in - and we're looking forward to a much warmer church this winter...
Glad to see the back of the old boiler!
The old boiler was out within 24 hours and collected by the scrapyard the next day. All the old radiators and piping went the same way. New copper piping has been fitted in the same runs under the grills and new radiators, with fan heating, will improve air flow.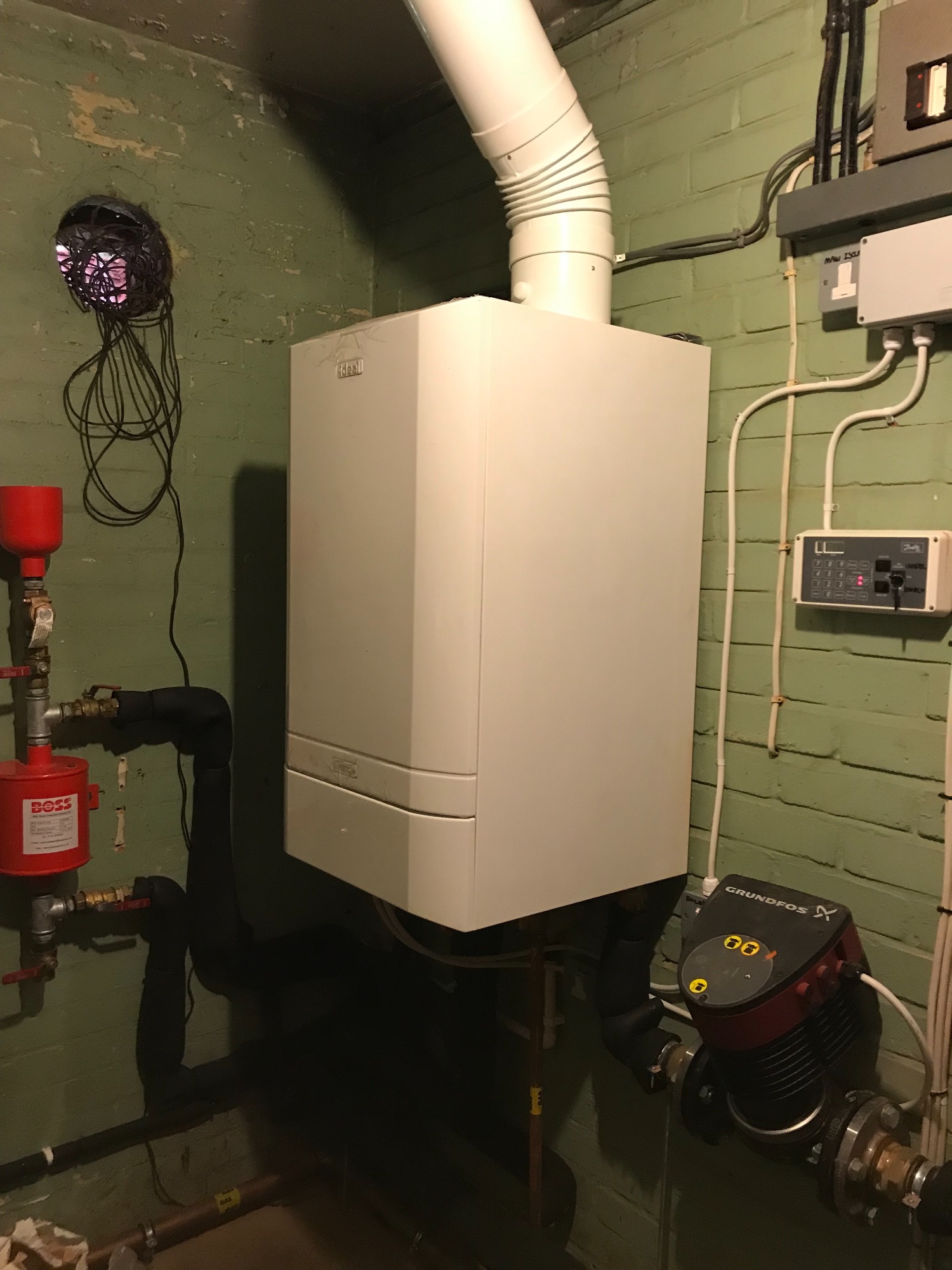 Great new heating zones...
The controls are updated too, meaning we can save emergy by heating only parts of the building and for shorter times.