Supporting and Developing St Edwards
Plans to develop St Edwards, to update facilities in both church and hall, have been considered for a number of years as projects are growing and there is a call for more space.
We are now ready to take things forward.... the new heating system and secondary glazing has been installed and more insulation in the church and roofing will happen over the summer. The second step will be to add more toilets (including facilities for those with disabilities) and a proper kitchen. Once the church building is fit for community use we will upgrade the hall. We also continue to develop and expand the activities and services run at the church and hall.
Inevitably both the building improvements and running the projects cost money, so we are fundraising...
One way to help us is to use Easy Fundraising at easyfundraising.org.uk and even better to enter their competition for a TV, with £150 donation to a charity of your choice... join at https://www.easyfundraising.org.uk/giveaway/fathers-day?
We are also grateful for the following support and pledges of funding
The Bernard Sunley Charitable Trust, Garfield Weston, Viridor Credits, Slaughter and May Charitable Trust and a legacy from Eileen Hale for the new heating system
Viridor for funding to repair and insulate the flat roofs over the side aisles.
Veolia Environmental Trust for the secondary glazing
Laing Family Trust towards the kitchen and toilets in the church
In addition, we are grateful to the Co-op for funding towards a kitchen upgrade in the hall and Chislehurst Rotary, Mottingham Community Association, Big Local, the Peter Stebbings and Tudor Trusts for ongoing support with our projects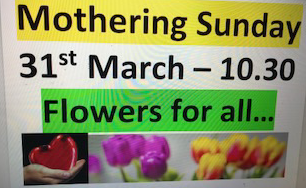 We are also grateful for ongoing support from individuals and the community; every little helps... The following are some of the ways that you can contribute, in some cases without even spending anything extra.
1) Easy Fundraising: Do you shop online? If so, log into Easy Fundraising at https://www.easyfundraising.org.uk/panel/ Register to use the service and to select St Edwards, Mottingham as your chosen charityAnd you can raise money for St Edwards without spending a penny extra as a lot of online shops donate a small percentage to your chosen charity.
2) Donations via the bank: If you want to donate online - either regularly or a one-off - contact [email protected] or [email protected] and we can let you have the Bank details so that you can set up your transfer. If you are a taxpayer we can also send you a Gift Aid form so that we can claim back some tax relief on your donation.
3)https://secure.thebiggive.org.uk/charity/account/dashboard/The Big Give - just log on and donate direct.
4) Skills Base: In addition to funds, in-kind help, volunteers for projects and trustees are also welcome.
If you are interested in these ways to contribute please contact [email protected] or by phone on 07711 611201 for further information.