Box Up London Photos
Great day with Stephen and crew from Box Up London for their Bromley stop on their tour of London Boroughs.
With support from PCSO Sue Kennedy and Lyndsay, Josh and Chantal from Chislehurst Youth for Christ
The hope is that we can continue the boxing during the year....
Watch this space for more news...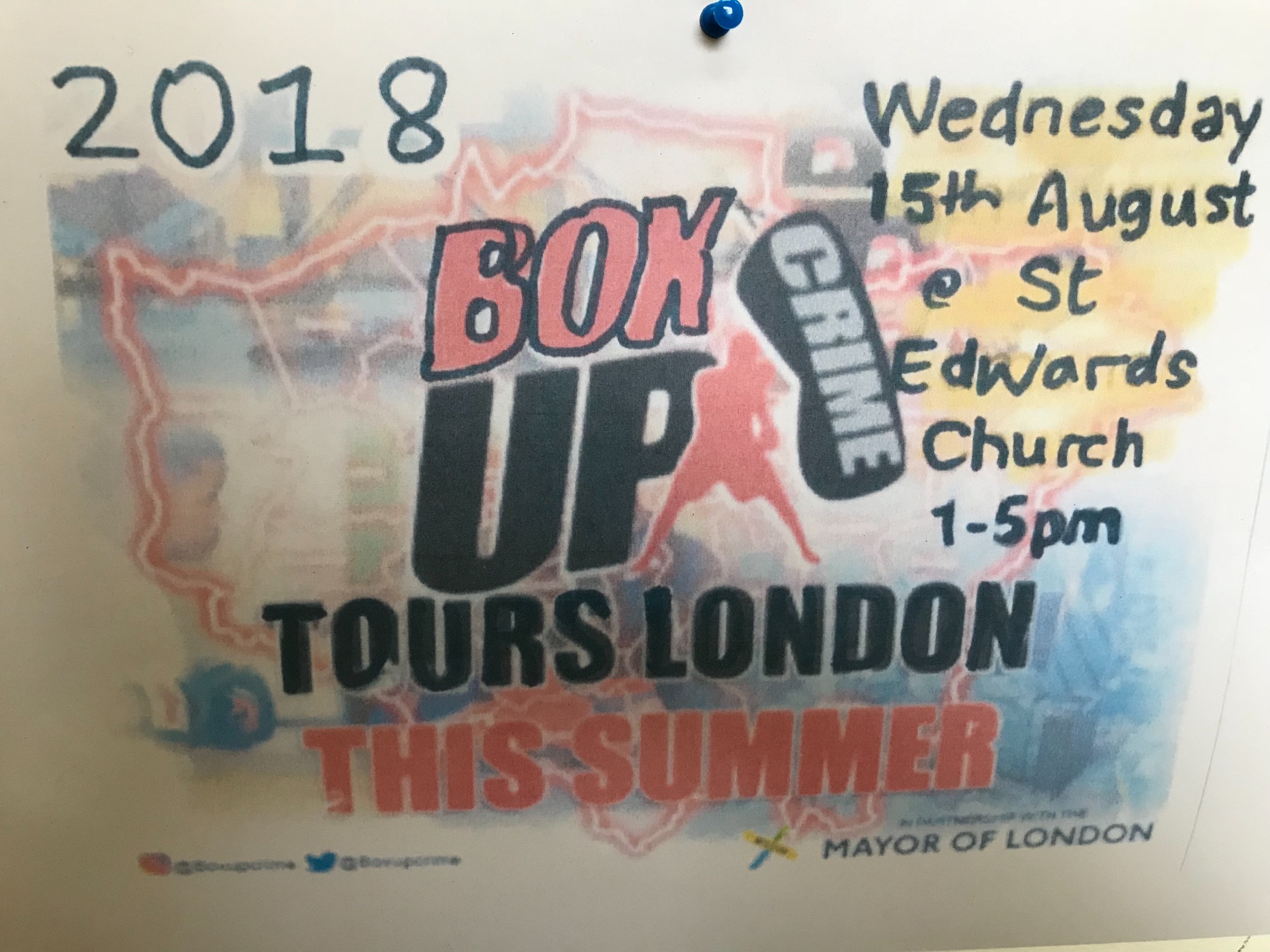 If you are interested in this activity do contact us...
at 0208 851 3668 or stedwardsmottingham@gmail.com